In our professional lives, we follow specific processes for nearly everything we do: closing a deal, recruiting a new hire, handling customer complaints, or setting up a marketing campaign.
A broken business process can cost you time and money, create confusion, and cause delays. On the other hand, a structured approach to process improvement can keep your operations moving and help your company become an industry leader.
But how can you use tools like ScrumGenius to effectively apply process improvement to transform your business? Let's find out. In this article, you'll learn:
What process improvement means
Process improvement techniques you can apply
How to get started with process improvement
Process improvement tips
What is Process Improvement?
Process improvement describes a business practice of identifying and analyzing existing business processes and implementing changes to meet best practice standards, optimize performance, or simply improve user experience.
Process improvement is also known as business process improvement (BPI), continual improvement process (CIP), business process management (BPM), and a few other names. Regardless of the nomenclature, each of these terms describes the same concept: an idea of reducing waste, minimizing errors, streamlining efficiency, and improving productivity.
Process Improvement Techniques
There are several different techniques and methodologies created to help your organization implement process improvement or continuous improvement techniques.
Each of these involves identifying process issues, fixing them, and then analyzing the outcome of those changes. They are frameworks and powerful tools that help you create an effective strategy to improve your business processes.
Here are some of the most common process improvement techniques:
Six Sigma. Six Sigma is a popular methodology that pulls employees up through ranks classified similarly to karate belts. You start out as a green belt and, over time, advance all the way up to a black belt. Six Sigma includes two different ways to break down process improvement into steps: DMAIC (define, measure, analyze, improve, control) and DMADV (define, measure, analyze, design, verify).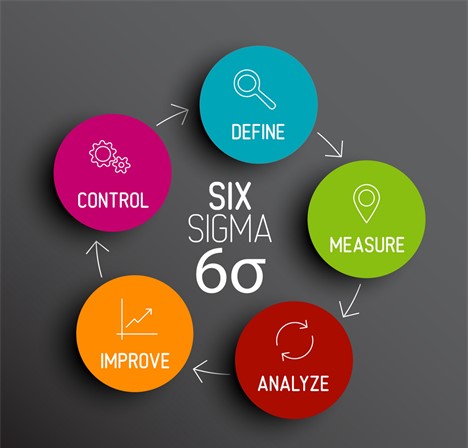 Lean Manufacturing. The Lean methodology's goal is to reduce costs by eliminating waste. Despite its name, Lean manufacturing's ideas can be applied to any organization or process, not just manufacturing. Someone using this technique would evaluate the value stream of a process. Anything that doesn't add value is considered to be waste and should be eliminated.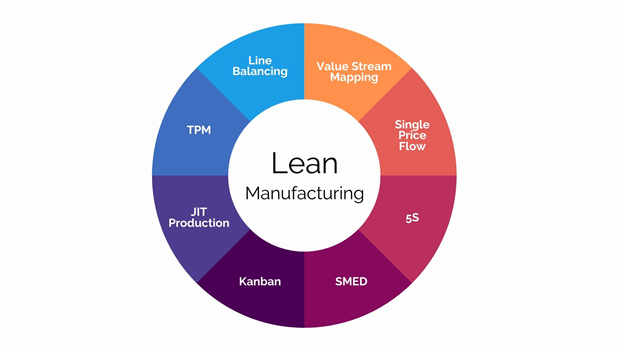 Total Quality Management (TQM). TQM is focused on creating long-term success through customer satisfaction. It's a technique that fosters a culture where employees are driven toward a shared goal and aren't afraid to make mistakes. TQM creates continuous process improvement within the organization and gets the entire company on board with it.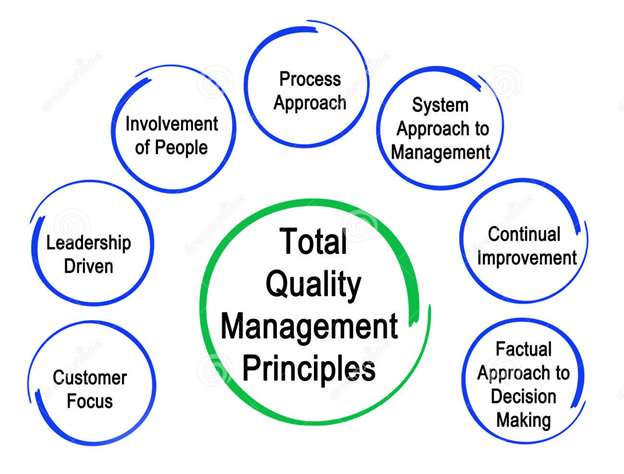 Plan-Do-Check-Act (PDCA). PDCA methodology helps organizations identify processes that need to be improved in a more efficient way. First, you identify the problem (plan), then generate and implement a solution (do), evaluate data to make sure it is effective (check), and, finally, implement the plan if it's successful (act). It's a type of process management tool to let you do your operational tasks more effectively.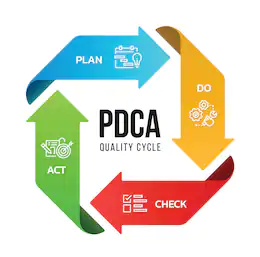 Cause and Effect Analysis. Cause and Effect Analysis involves using diagrams to fix issues by identifying the problem, finding the roadblocks, and pinpointing the reason why the process is not working.
Value Stream Mapping (VSM). VSM aids in providing a visual representation of your customers' perceptions of a business process, which help to identify the value of a service, product, or process of the organization. This method is focused on eliminating redundancy, waste, and being as lean as possible.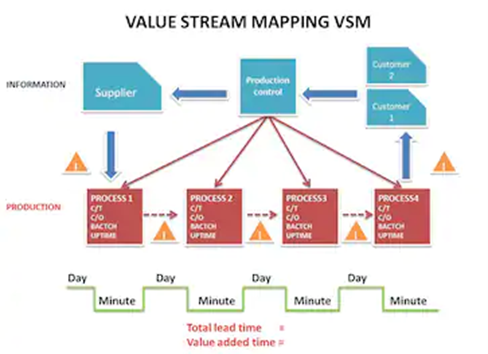 How to Get Started with Process Improvement
If you are ready to implement process improvement methodologies in your business, here are a few pointers to get you started:
What do you need to improve? Take some time to think about what it is you are trying to improve. What is the purpose of the process? Talk to the employees directly involved with the tasks and evaluate your biggest challenges and opportunities. Which business process movement is the most appropriate for the situation?
How can you improve it? Determine actionable steps and measures you can put in place to facilitate process improvement. Do you have the right resources, capital, and time?
How will you measure success? Decide what indicators you are going to use to determine if your process improvement technique is working.
Analyze. Review and analyze the outcome of the implemented changes. Are your improvement efforts visible?
In order to sustain the ongoing success of process improvement methodologies, you need to be committed to continuous improvement and prioritize slow, steady changes.
Process Improvement Tips
Here are some of the best practices for process improvement and automation that can help you achieve your business goals:
Prioritize customers. Customers are crucial to any business. Conduct thorough research to gain a deeper understanding of your clients: you can use customer support tickets, customer interviews, and CRM data. Make sure that you create a project management timeline on customer research, as this can significantly take more time than you might expect.
Involve employees. One of the most powerful ways to make effective process improvement effective is to engage your own employees and let them make meaningful contributions. They are the ones who know existing processes inside out, and they are the ones who are going to execute the process improvement strategy.
Use technology. When you combine processes with the proper technology, you automatically create more time to complete more critical work. In addition, process automation removes human errors from everyday tasks. You can use tools like ScrumGenius to automate your process improvement communications, which can include routine surveys, standups, meetings, and daily reporting.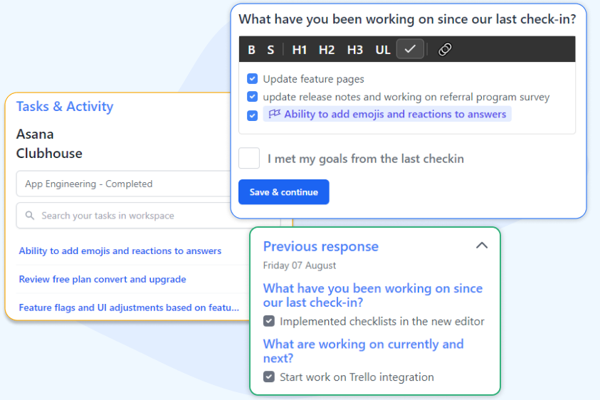 Standardize processes. As part of your process improvement strategy, aim to standardize as many processes as possible. Uniform processes lead to better quality and productivity. ScrumGenius allows you to standardize your internal information gathering processes and helps you more effectively identify regular issues affecting productivity.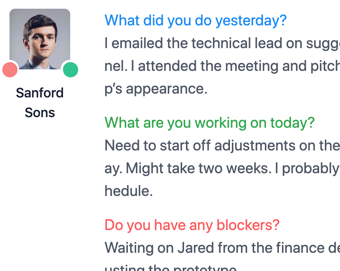 Create More Efficient Business Processes with ScrumGenius
Reducing human error and eliminating manual toil is one of the easiest ways to improve business processes, which means that automation plays a crucial role in process improvement.
With proper process automation, you will gain a better understanding of what aspects need to be improved and optimize them without the need for manual labor.
For example, you can use ScrumGenius' automated reporting system and meetings to eliminate human errors and free up some time for other important tasks. Give ScrumGenius a try and take the first step to set your company up for lasting success.