Here at ScrumGenius, we've been working on some important changes to our product over the last couple months and we're excited to show you what we've been working on behind the scenes!
Team Roles
We've made some changes to how teams, reports and accounts work together in our app. Previously, the selected team could be switched through the Team Dashboard, and reports belonged to a specific team. We have changed this so that reports now belong to an account, and team members from different teams can belong to the same report for easier flow and cross-channel communication.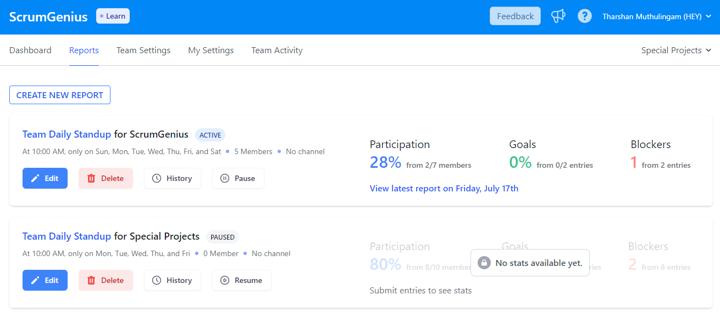 Report Configurations
We have also updated our report configuration to allow for easier selection of report members from different teams and integrated platforms. This means members from Microsoft Teams, and those who just use ScrumGenius with email, can belong to the same report.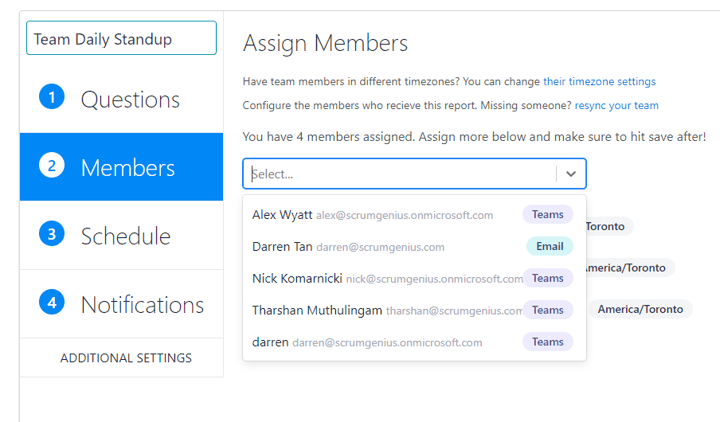 This functionality works across multiple tenants in Microsoft Teams too!
Emojis and Reactions
With everyone working from home these days, we wanted to introduce a little fun into the status reporting and add features that improve team morale and impact team culture. Team members can now react to answers with emojis and leave comments through the dashboard!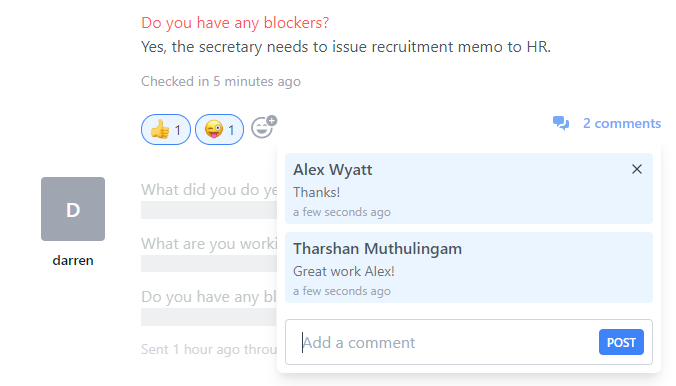 More Scheduling Options
We've also added a long-requested feature to allow for more scheduling options in your reports. Previously, we had enabled weekly or daily reports, but we've now added support for bi-weekly, monthly and custom scheduling to better match our customers' diverse needs.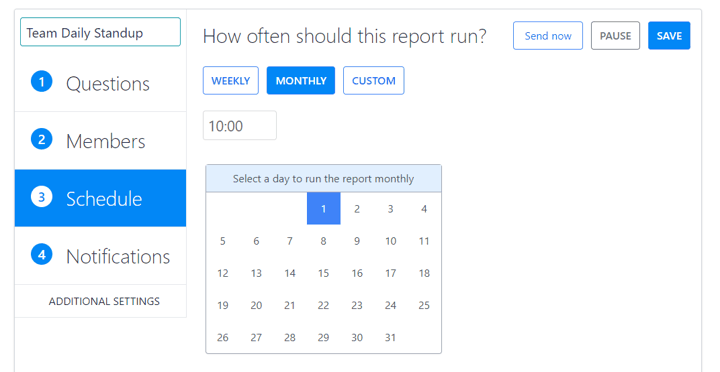 If you want to learn about any upcoming updates and request features of your own, please visit our Product Roadmap on Trello. If you have any other feedback on these new features, please let us know—we'd love to hear what you think and how this can improve your workflow!