Microsoft Teams is an incredible product, and they're always making changes to their software to make it work better and their customers happier. But it can sometimes be hard to parse through all of their updates to find out what applies to you and how they can help you work smarter. That's why we've put together this list of relevant updates over the last few months for our ScrumGenius clients so you can stay in the loop.
Priority Notifications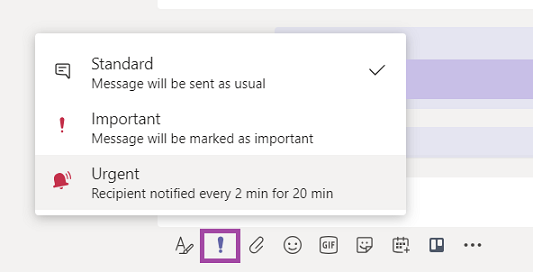 Microsoft has added functionality for those time-sensitive, critical messages so you can make sure the person you sent them to sees them quickly. These priority messages will show up as urgent notifications on both the recipient's mobile and desktop devices, and Microsoft will send them notifications to check their messages every two minutes for up to twenty minutes to make sure they see it.
Priority notifications are unlimited in Microsoft Teams from July 2019 to December 31st, 2019. Find more information about licensing here, and more information about messaging policies here.
@-less Mentions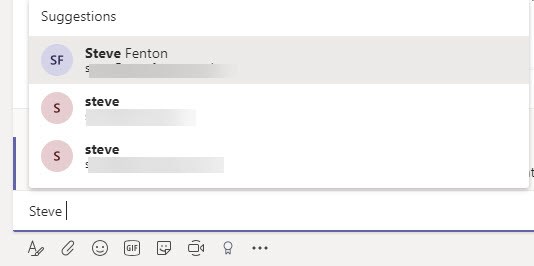 Previously, whenever you wanted to get your teammate's attention in Teams, you had to @-mention their name. Now, you can simply start typing their name (starting with a capital letter) and select their name from the drop-down contact list to tag them by name. This functionality works exactly the same as @-mentioning; the team member will receive a notification, which will take them directly to where they were mentioned in the conversation.
Channel Moderation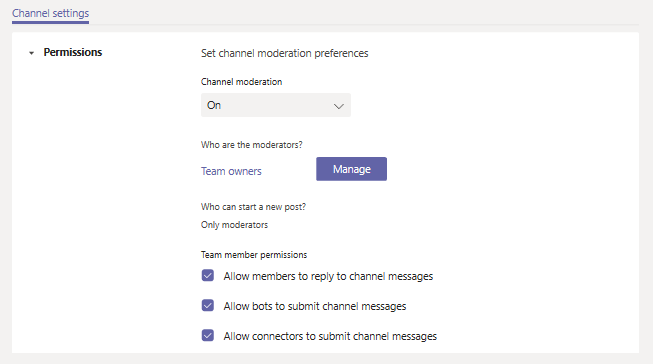 Team owners and members who have been added as moderators now have exclusive rights to create new posts in the specific channel and control whether their team members can reply to them. This is particularly useful for channels that need to stay focused and on-topic. Learn more about this update here.
Teams Shifts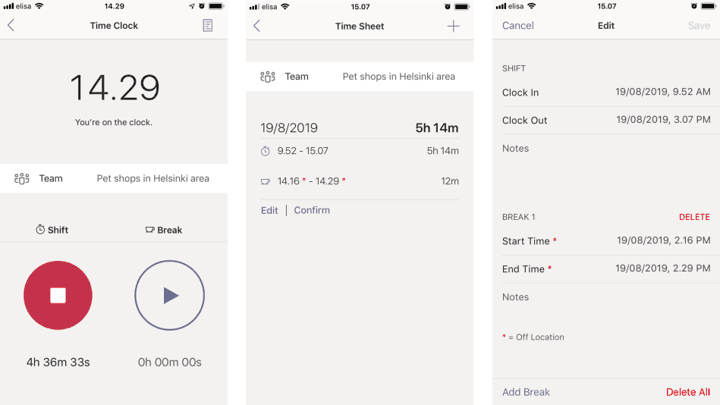 The Teams Shifts module has a new time clock feature that allows workers to clock in and out of their shifts and take breaks right from their Teams mobile app. Managers also now have the option to geo-fence a location to make sure team members are at their designated location when clocking in or out.
MyAnalytics "Focus Time"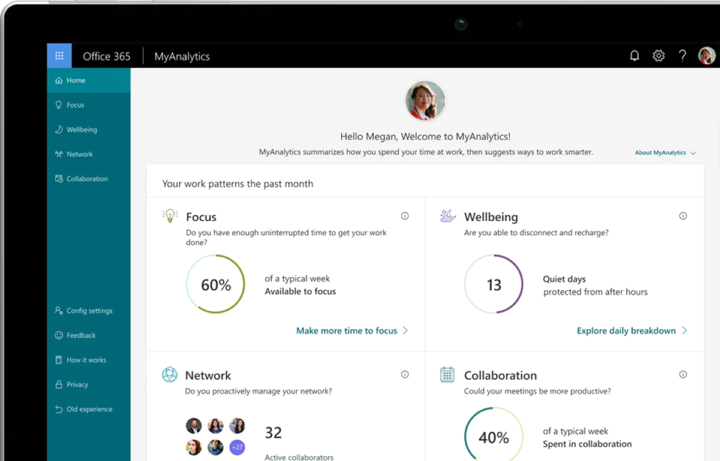 Sometimes people can get so busy with meetings and appointments that they can forget to schedule time for their own work. MyAnalytics is a new feature by Microsoft that helps users discover their own unique work patterns and find new ways to work smarter and better. This includes AI-powered suggestions for setting aside "focus time" on your calendar when it notices that your schedule is starting to fill up. During this "focus time", Teams will automatically help you stay focused by changing your status to "focusing" and silencing all notifications during this time. Learn more about "focusing" presence here.
Filtering Options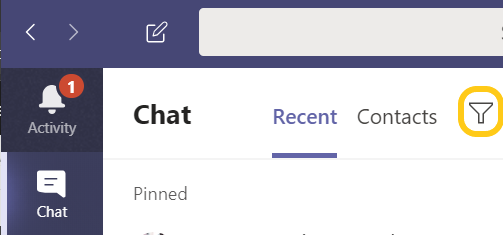 Microsoft has added new filtering options in Chat and Teams to help you find messages and threads easier. In Chat, you can type a person's name to filter for every group, meeting, or direct chat you have with them. If you want to add more filters, such as searching for only unread messages, select More Options. Likewise, you can simply type a keyword to filter by named groupchats. You can also filter your teams list to find a specific team or channel by typing in a keyword.
Muting Conversations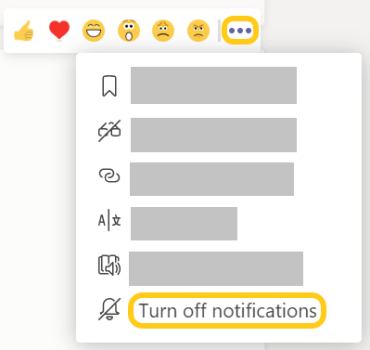 You can now mute single conversations in channels like you can in chats. As well, you can also selectively get notifications for a certain conversation in a channel and mute the rest of the channel activity.
To access and change the notification settings for a conversation, go to the original post and select More options and then Turn off/on notifications.
Meet Now without Invites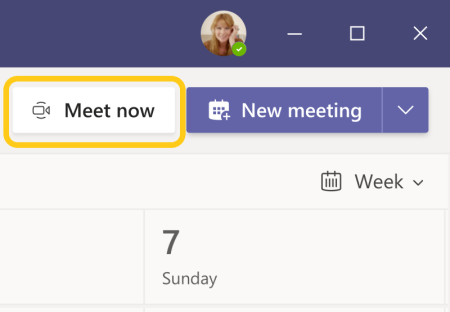 The new "Meet Now" feature for desktops allows you to skip invitations and go straight into a meeting. Simply go to the Calendar tab on the left side of Teams, select Meet Now in the top-right corner and add people to the meeting. Learn more here.