Update Highlights
New Integrations with Asana, Trello and Clubhouse
SSO Sign-up with Microsoft
SSO Sign-up and Sign-on with Slack
Integrations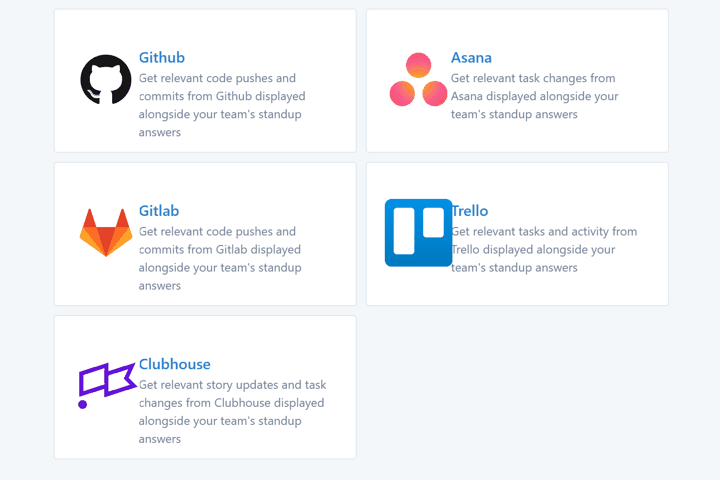 We've added several new integrations into our platform, including Trello, Asana, Clubhouse and more.
These new integrations will work exactly like our other ones: data will get pulled from the other app into ScrumGenius, where it will show up at the bottom of each team member's standup answers and alongside everyone else's activity under Team Activity. This means you can add even more information to your standups and keep everyone up to date.
For more information on our new integration functionality, including how to set up these integrations, visit our Integrations support page. We've also just launched our new Integrations landing page, so you can see all our integrations together as well as their details and benefits.
Do you have any other potential integrations suggestions? Send us an email and let us know.
SSO Sign-up with Microsoft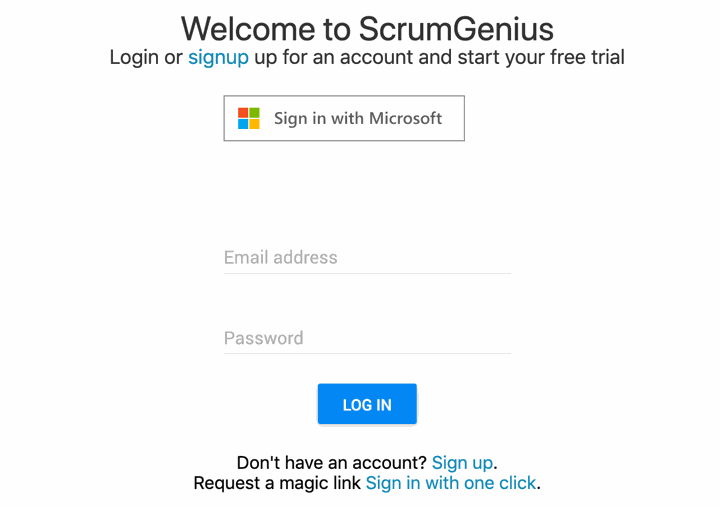 In our previous product updates post, we mentioned our new Microsoft sign-in functionality. This gives you the ability to sign in to your ScrumGenius account with your Microsoft account details, making it easier for our Microsoft Teams users.
Now, we've also added Simple Sign-On functionality for signing up, allowing you to easily create your ScrumGenius account with your Microsoft details.
SSO Sign-up and Sign-On with Slack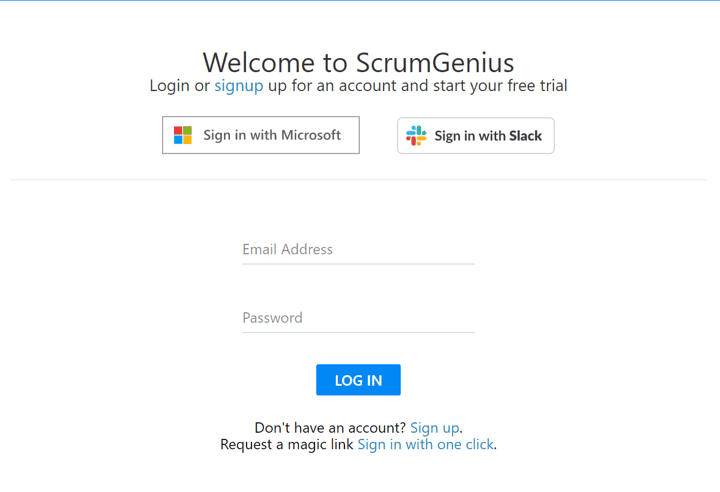 Just like with Microsoft, we've now added SSO capabilities for our Slack clients. This means Slack users can now both sign on to their ScrumGenius accounts with their Slack account details and sign up to their ScrumGenius accounts with them.
This makes it easier for Slack users to sign in without having to remember different account details and lets them access their standups even quicker than before.