Updates highlights:
Microsoft Teams update
Full encryption on disk
Custom data retention policies
Email provider change
Microsoft Teams App Store Update Released (July 15)
We have released a new version (1.1.0) of ScrumGenius for Microsoft Teams users.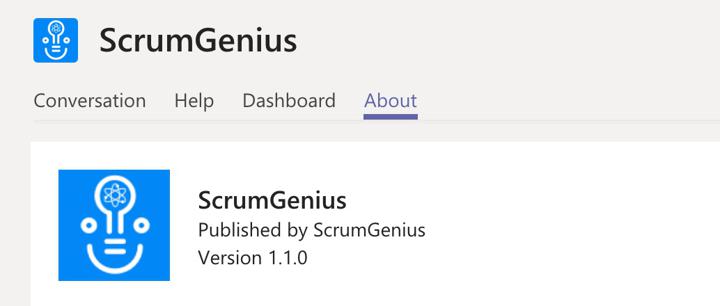 If you haven't updated ScrumGenius yet, please go to the #general channel in your ScrumGenius team and @mention ScrumGenius (@scrumgenius). The bot should then prompt you to upgrade, although you may need to be a team admin to do so.
What's included in 1.1.0
The new update includes two new tabs: Dashboard and Help.
The Dashboard tab allows managers and admins to log into their ScrumGenius accounts and manage reports from within Microsoft Teams itself. Team members can also use this tab to update their standup answers without having to leave Microsoft Teams.
The Help tab does exactly what you would expect: it allows you to access our support docs from within Teams itself for extra ease of access.
Disk Encryption and Custom Data Retention Updates (July 17)
We've made a few changes to how your data is secured and stored.
Encryption On Disk
ScrumGenius' data is now fully encrypted on disk with the industry-standard AES-256 encryption algorithm. This includes data in transit and data on disk like automated backups and database logs.
This new policy is on top of our site-wide SSL and secure database firewall, so you know all of your information is fully safe and secure every step of the way.
Custom Data Retention Periods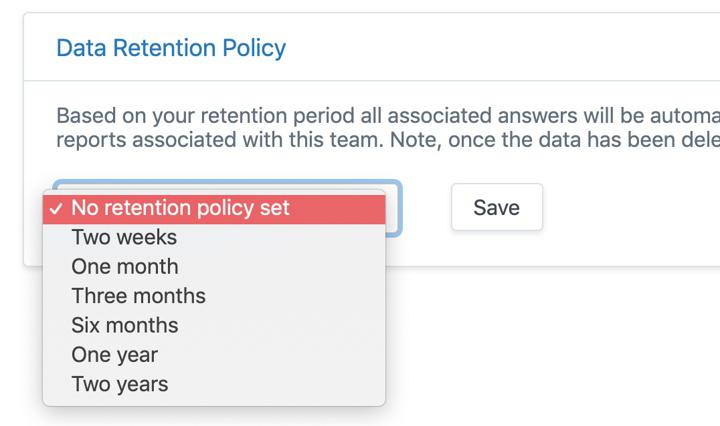 We've also added custom data retention periods for your information. ScrumGenius knows that many teams have specific data retention policies they have to follow, so we've added this ability to better fit your unique organization.
While the default setting is to retain your team's standup data as long as your account is active, you can apply custom retention policies via Team Settings. These retention periods can be anywhere from two weeks to two years, after which all of your data will be removed from our servers. But be careful—once your data has been deleted, it can't be restored, so you may want to export it for your own records.
To learn more about these changes, visit our Product Update: Disk Encryption and Custom Data Retention Periods blog post.
Email Provider Change (July 25)
Behind the scenes, we've switched the email provider we use for sending magic links, email summary reports and forgotten password emails.
To ensure you continue to get these important emails, please make sure you add no-reply@scrumgenius.com to your contacts.